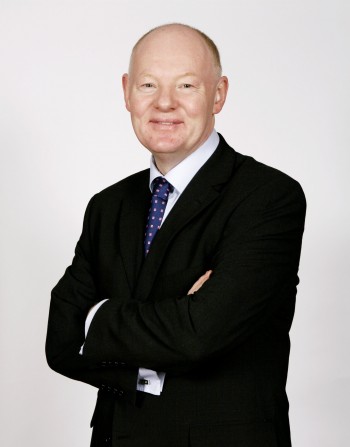 Dr. John Sheehan
MB, BCH, BAO, DCH, DME, MICGP, MRCGP, MD
John Graduated from UCC in 1991 and after internship in Cork University Hospital he completed the 3 year Cork GP Training Scheme in UCC. He is a member of both the Irish and Royal Colleges of General Practitioners. He obtained Diplomas in Child Health and Medicine for the Elderly.
He then went to work as a Family Practitioner in New York for 3 years where he obtained his American Boards in Family Practice.
Following his return to Cork he worked as a Lecturer in University College Cork in the Department of Epidemiology and Public Health. While working there he completed his MD on Cardiovascular Risk Factors.
He has a certificate in Medical Education from the University of Wales. He is also Assistant Programme Director in the Cork GP Training Scheme in UCC teaching new GP trainees. He has a special interest in medical Education, Cardiovascular Disease and Diabetes. He is a member of the Diabetes Interest Group.
He has being working as a GP in Blackpool for the past 11 years.
Dr. Antoinette Morrison
MB Bch BAO, M.I.C.G.P., DCh, D.O.W.H.
Dr Antoinette Morrison graduated from U.C.D . medical school in 1997. She then completed her intern year at the Mater Hospital in Dublin.
In 2001, Antoinette obtained membership of the Irish College of General Practitioners after completing specialist training in the Mid Western Vocational G.P. Scheme.
She has a Diploma in Child Health, Diploma in Obstetrics and Women's Health, Certificate in Diabetes Care and a Certificate in Family Planning. She is experienced in fitting the Mirena IUS and Implanon Contraceptive Devices.
Dr Morrison has a keen interest in Women's Health, Child Health, Diabetes and the Elderly. She is a member of the Diabetes Interest Group.
Dr Morrison joined Blackpool Bridge Surgery in 2005.
Joan O'Sullivan – Practice Nurse
Joan is a registered General Nurse, Registered Midwife and Registered Smear taker.
She trained in Cork University Hospital and worked there for a number of years in Orthopaedic Plastic Surgery and Accident and Emergency Departments. She also trained in St. Finbarr's Hospital as a Midwife.
Since 2003 she has worked as a practice nurse in Blackpool Bridge Surgery.
Pauline Kelly – Practice Nurse
Pauline did her Nurse Training in High Wycombe Buckinghamshire & then went to London to specialise in Cardiac Nursing.
She subsequently spent 2.5 years in Saudi Arabia working in Coronary Care & then Nurse Management.
Since 2004 she has worked as a Practice Nurse in Blackpool Bridge Surgery with a particular interest in Diabetes & Health Promotion.
Administration Staff
Deirdre Mollaghan – Practice Manager
Deirdre has been with Blackpool Bridge Surgery since 2003
Reception
Eleanor Horgan, Noreen McKeone and Catherine Dilworth