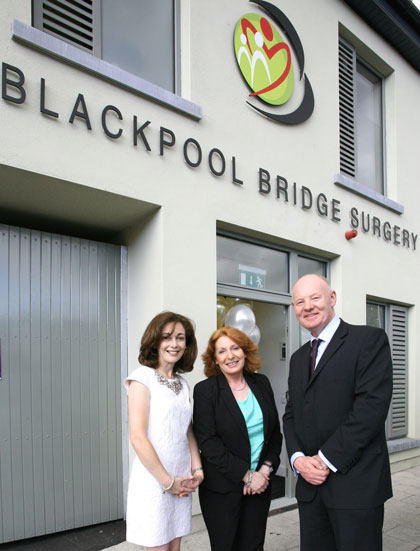 Who We Are…
Dr. John Sheehan, Dr. Antoinette Morrison and their team provide quality patient care and a full range of services in Blackpool, Cork City.
The surgery is located at 83 Thomas Davis Street, Blackpool, Cork City.
Order Repeat Prescription
Please note that any request for new medications MUST be discussed with your doctor first.
Opening Hours
Our surgery is opened Monday to Friday
Our opening hours are between 9.30 to 12 noon and between 2:30pm and 4:30pm
Contact Us
Phone: 021 4303543
Fax: 021 4303545.
Coronavirus – COVID-19
Dr John Sheehan, Dr Antoinette Morrison and their team would like to reassure our patients that during this difficult time we remain open and available to care for you. However, to limit the spread of infection and to protect our vulnerable patients and our staff, certain temporary restrictions are in place.
We are not currently accepting walk-ins.

​

All doctor consultations are strictly by appointment only.
When possible we aim to conduct most consultations via telephone or video call.
Patients who have an appointment and who are required to attend the surgery should attend on their own if possible and they should wear a mask.
If you have the following symptoms DO NOT enter the surgery but phone us on (021) 4303543:
Cough

Shortness of breath

Fever (High temperature), chills

Change in taste sensation
If you have concerns you may be at risk of having contracted Covid 19, please contact us by phone to arrange a test.
If you feel well, but have general queries relating to Covid 19, phone the HSE Live helpline on 1850 24 1850 for advice.
​For advice relating to travel to/from affected countries or areas visit Department of Foreign Affairs and Trade.
For daily updates visit www.gov.ie/health-covid-19